High-Quality, Seamless Gutters for Homes in Minneapolis, MN & throughout the Surrounding Area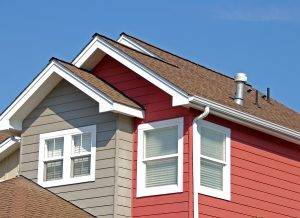 Reliable rain gutters are essential for homes in Minneapolis, Minnesota, and the surrounding area. Without an effective gutter system to properly channel water off the roof's edges and away from the home, the surrounding landscaping, grass, soil, and even a home's foundation can be damaged by precipitation runoff that pools around the home. These problems can lead to costly expenses down the road.
That One Construction Company offers aluminum seamless gutters for homes in Minneapolis, MN, and the surrounding area to alleviate these potential problems. We are a family-owned and –operated business, and our team has more than 20 years of experience in the home improvement industry. Through decades spent helping homeowners update their houses with new rain gutters and other top-of-the-line home exterior renovation products, we have the knowledge and experience necessary to best serve you.
Our seamless rain gutters not only will help to protect your house and property from damage caused by precipitation running off your roof's edges but also will:
Blend in well with your home, unlike sectional gutters that can take away from the curb appeal of your house
Require little to no maintenance as they are exceptionally durable
In addition to the exceptional rain gutter systems we install, we offer a wide variety of other home improvement products and services. From siding repairs and siding replacements to roof repairs and full roofing installations, our experienced and dependable technicians can handle the project for you from start to finish.
For more information about the aluminum seamless gutters we offer, contact That One Construction Company today. We can answer any questions you have and can tell you more about all of the outstanding products and services we have available to homeowners in Minneapolis, MN, and surrounding areas.