Durable Vinyl Siding for Homes in and Around Minneapolis, MN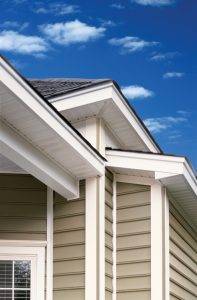 If you are in need of top-of-the-line vinyl siding for your home in Minneapolis or a nearby area in Minnesota, look no further than That One Construction Company. We are a family-owned and -operated business staffed by professionals who have more than 20 years of experience in the home improvement industry. We take a personalized approach to serving our customers and our owner is heavily involved with every project we take on.
While vinyl siding is always a popular choice, we also offer fiber cement siding to ensure we have cladding to suit the needs of all homeowners in the Minneapolis, MN, area. The differences between the two types of siding are as follows:
Vinyl is a more traditional cladding that is durable and essentially maintenance free. These types of panels are available from popular manufacturers such as Mastic and CertainTeed.
Fiber cement siding is an eco-friendly alternative to wood products but still provides the same beautiful curb appeal. Plus, our CertainTeed fiber cement boards won't rot or succumb to damage from insects and is also exceptionally durable.
Once you have decided on whether you want fiber cement or vinyl siding installed on your home, our specialists can get to work. Our experts will ensure that your new home cladding is installed correctly and in a timely manner.
For more information about the vinyl siding and other cladding we offer to homeowners in the Minneapolis, MN, area, contact That One Construction Company today. One of our knowledgeable associates is available to answer any questions you have and can gladly tell you more about all of the excellent products and services we have available.