Expert Roof Replacement Services for Homeowners in Big Lake, MN & Surrounding Communities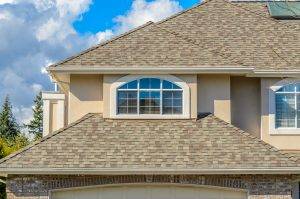 For top-notch roof replacement services in Big Lake or a nearby city in Minnesota, look no further than That One Construction Company. We are a family-owned and -operated business, and our associates have spent more than 20 years working in the home improvement industry. Additionally, we value our relationships with our clients and make every effort to provide them with personalized services.
The top-notch roof replacement services we offer to homeowners in the Big Lake, MN, area, are sure to impress, as we can expertly install CertainTeed shingles that are:
• Aesthetically appealing and will add beauty to your home
• Exceptionally reliable and will protect your home from harsh weather
• Affordable and won't break the bank
In addition to professional roof replacement services, we also offer premium roof repairs. We have offered storm damage repair services since 1997, so we have the experience required to handle these frustrating situations for you. We will even meet with your insurance adjustor and take care of all of the negotiations for you so that you don't have to take time out of your busy day.
For more information about the roof replacement services we offer, contact That One Construction Company today. One of our knowledgeable and friendly associates is available to answer any questions you have and can gladly tell you more about the excellent products and services we offer to homeowners in the Big Lake, MN, area.