Experienced Roofing Contractors Serving Homeowners in Minneapolis, MN & the Surrounding Area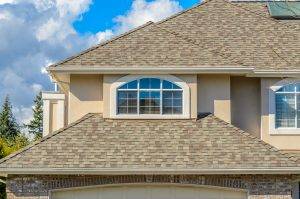 If you are in need of experienced and skilled roofing contractors for your home in Minneapolis, Minnesota, or a nearby city, look no further than That One Construction Company. Our team has more than 20 years of experience in the home improvement industry, so we have the knowledge required to handle your roofing project. As a local, family-owned and-operated company that can handle roof replacement jobs of any size, we take pride in the personalized experience we offer to each client. In fact, when you call us, you can even talk to our owner, who is heavily involved in each project we undertake as roofing contractors.
When the time comes to install your new roof, you can feel confident that your home is in good hands. Our team of roofing experts consists of trusted professionals who you can depend on to complete a meticulous installation in a timely manner. Our roofing contractors are also very accustomed to working with the top-of-the-line shingle roofing products we offer to homeowners in the Minneapolis, MN, area. We proudly sell and install high-quality CertainTeed shingles, which remains one of the most popular roofing materials due to their:
Aesthetic appeal
Reliability in protecting your home from inclement weather
Affordability
In addition to being outstanding roofing contractors, we also are skilled in installing new house siding and seamless gutters. In essence, we are a one-stop shop for exterior home improvement, so you'll never need more than That One Construction Company.
Contact That One Construction Company today and let us tell you why we should be your roofing contractors of choice. We'll gladly answer any questions you have and tell you more about all of the excellent products and services we offer to homeowners in and around Minneapolis, MN.