A Roof Repair Company You Can Trust in the Big Lake, MN, Area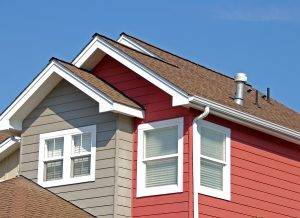 Have you been searching for an expert roof repair company in the Big Lake, Minnesota, area that will take the time to provide you with personalized services? If so, trust the experienced professionals at That One Construction Company. We have been in the home improvement industry for more than 20 years and have the skills required to expertly repair your roof for you.
Whether you need a simple repair made to the roof of your home in the Big Lake, MN, area or need more extensive work done, we can assist you. Our associates can even handle complicated storm damage repairs where we will take care of the entire process from start to finish. You won't have to hassle with meeting your insurance adjustor or making any negotiations – we will do it all.
While performing roof repairs, we can install premium CertainTeed shingles that are:
• Aesthetically appealing and sure to add beauty to your home
• Affordable and a great investment for any budget
• Exceptionally durable and will effectively protect your home from inclement weather
In the event you need other installation services, we also can install top-of-the-line fiber cement board or traditional vinyl siding as well as gutters that are sure to impress.
Contact That One Construction Company today to learn more about the roof repair services we offer to homeowners in the Big Lake, MN, area. We are happy to answer any questions you have and tell you more about the great products and services we have available.