Are You in Need of Roof Repair in the Becker, MN, Area?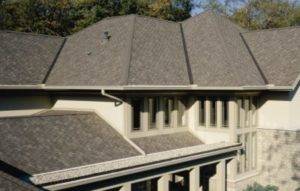 To ensure your roof repair project is handled by experienced professionals, trust the experts at That One Construction Company in Becker, MN. With more than 20 years of experience in the home improvement industry, we have mastered the skills required to properly repair and place roofs of all types and sizes.  Plus, as a local and family-owned business, we strive to ensure our customers receive personalized experiences and are totally satisfied with our work.
The professional roof repair services we offer include utilizing top-of-the-line shingles from CertainTeed.  This means that you can expect your new roof to be:
Exceptionally durable
Reliable in protecting your home from inclement weather
Affordable, giving you lots of bang for your buck
In the event you need new siding or gutters installed on your home in the Becker, MN, area, we can expertly assist you with those projects as well. We even offer roof repair services for damage from storms. Our highly experienced associates can handle the entire process for you, including inspecting the damage, meeting with your insurance company, making negotiations with your insurance adjustor, repairing the damage, getting the depreciation, and finalizing the claim.
If you would like to learn more about the professional roof repair services we offer, contact That One Construction Company today. One of our friendly and knowledgeable associates can answer any questions you have and tell you more about all of the outstanding products and services we have available to homeowners in Becker and nearby areas in Minnesota.