Beautiful and Durable Siding for Your Home in the Big Lake, MN, Area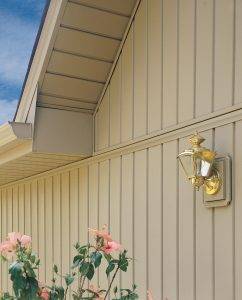 For premium siding in the Big Lake Minnesota, area, turn to the skilled professionals at That One Construction Company. We have more than 20 years of experience in the home improvement industry and know exactly how to serve homeowners who are in need of expert repairs and installation services. Additionally, we strive to create a personalized experience for all of our customers. In fact, the owner of our company is heavily involved with every project we undertake so that he can be certain we are always going above and beyond for our clients.
We offer two different types of siding to homeowners in the Big Lake, MN, area:
• Fiber cement board – This style siding provides the same beauty and rich appearance as traditional cladding but is an eco-friendly alternative. With this paneling, you'll be able to enjoy the aesthetics without the worry of pesky maintenance issues.
• Vinyl – Exceptionally durable, beautiful, and low maintenance, this siding is always popular. With your choice of CertainTeed and Mastic vinyl cladding, you are sure to find a product you love.
The siding we sell and install is top of the line, and we also offer other outstanding products and services. In the event you need roof repairs or installations, rest assured we are here to assist you. We also can install new premium gutters on your home to ensure that water is being effectively channeled away from the structure of your house.
To learn more about the vinyl and fiber cement board siding we have available, contact That One Construction Company today. One of our knowledgeable specialists can answer any questions you have and tell you more about the exceptional products and services we offer to homeowners in the Big Lake, MN, area.